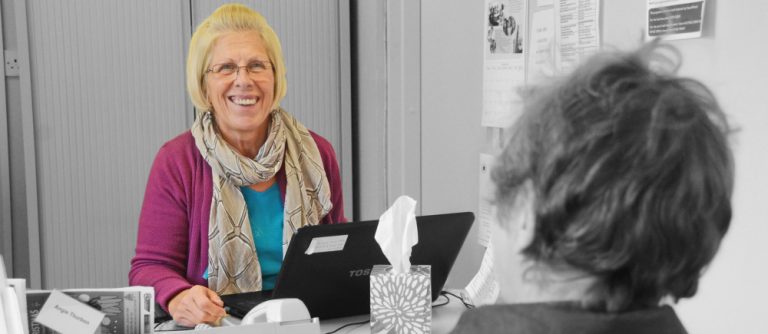 The word 'pastor' comes from 'shepherd', which is a metaphor which runs right through the Bible to describe the relationship between God and his people. God is the 'chief shepherd' to whom we will give account for how we have been 'shepherds of God's flock' (1Peter 4:2-4).
Ideally, pastoral care takes place in relationships. We are all responsible to care for one another, and those in leadership – at any level – have a special duty to look after and develop the overall health of the individual spiritually, physically and emotionally. God's Holy Spirit works to see people mature, and uses us as part of his toolkit (Proverbs 27:17).
Who is responsible?
Forefront comes from a tradition which sees leadership as plural. The Leadership Team have overall responsibility for pastoral care and teaching, but pastoral leadership also exists strongly in the Life Groups, in ministry teams and in our day-to-day interactions. In addition, we recognise that God provides members of the body with special gifts for ministering to others' needs, sharing wisdom in difficulties, showing hospitality, providing meals, visiting the sick and lonely, following up on friends who aren't seen around the fellowship and, above all, praying for others.
Clearly, this puts a high priority on members remaining in fellowship and open to one another's input – something mature Christians will always desire.
Who do we care for and how?
We seek primarily to offer care to those in the church family, but Forefront also rejoices in the opportunity to support others through the Forefront Centre in the heart of the town. We do this through our members' own voluntary efforts and through partners we are pleased to work with in the areas of dependency, benefit support and professional counselling.
Pastoral care is, therefore, the work of a wide and varied team, and is coordinated on a daily basis by the church's Pastoral Coordinator.
Life group members
We encourage all church members to join a Life Group. This is where most support can be offered, questions answered and practical help sought in a friendly, family environment. Groups are encouraged to care for one another through openness and prayer, supportive conversations and mutual accountability, practical help and mutual care in time of need. Life Groups are the easiest way to follow up on friends who are missing, organise events and contact one another through the week.
Some groups have nominated their own pastoral coordinators, to encourage everyone to be involved, to make needs known and to practice their pastoral gifts.
Children and Young People
Forefront acknowledges a special duty of care to children and young people involved in Sunday activities, midweek clubs and other church events, whether from church families or friends from outside the community.
Christian parents have the main responsibility for the pastoral care of their children through to adulthood but the church family plays an important role. Sunday activities include regular time for children to discuss issues of importance to them and pray together. Teachers aim to make time to speak to the young people individually, following up on absenteeism with a phone call or home visit where possible.
All people involved in the care of children and young people are required to agree to act in accordance with the terms of the church's Safeguarding Policy. This includes meetings and events being led by people who have completed a Disclosure and Barring Service check.
Staff and those with significant responsibilities in the church
Most staff and responsible leaders in the church will be in 'teams' and members of Life Groups, so will access pastoral care primarily through them. Those who carry out significant responsibilities are invited to meet regularly with their own team leaders, and sometimes with one or more of the Church Leadership Team, to discuss their role and ministry, and to pray about their spiritual lives.
Church members living away from the area
This includes missionaries and students living away in term time both in the UK and overseas. Each is encouraged to be as involved as possible in a local church where they live. We like to pray regularly for our members who have travelled (there is, for example, a Missionary Prayer Group). On return we look forward to integrating people back into the life of the church and into a Life Group.
Special efforts are made to be involved in the preparation of missionaries and to debrief them, if and when they return. Where possible the leadership keeps in contact with a missions agency if the individual has gone with one. Life Groups are also encouraged to take on a supporting role for individuals who are ministering away from home.
Students who have been involved in a Life Group will be invited to maintain the contact when they leave the area. They are sent a card on a termly basis.
The housebound and hospitalised
The Pastoral Coordinator will endeavour to ensure that friends, Life Group members and others with pastoral gifts visit and offer help in a structured way. We will always respond to calls for visits, prayer and the sharing of communion. The Church office will use our Prayer Chain to notify people who will pray for issues (with the affected person's consent) in emergency situations. The Pastoral Coordinator will also be informed. In the case of hospitalisation, the chaplain of the hospital will be contacted.
Where the church member is part of a Life Group the group expects to take primary responsibility to visit. However, where additional help is required the Pastoral Coordinator is available to help.
Visitors, seekers, members of other churches
First contact is likely to be with our Welcome-and-Connect team on Sunday morning. They will welcome newcomers, help them to find people to sit with and organise follow-up contact where it is wanted and appropriate. Those interested in joining the church will be visited by a member of the Leadership Team to get to know them and arrange to introduce them to the church. New members may be offered the chance to participate in a short course covering the basics of Christianity, and will be invited to visit a couple of Life Groups to get to know people before choosing to join one.
When a newcomer has come from another church and wishes to join Forefront, the Leadership Team may contact their previous church to ensure a continuity of care and to maintain collegial relationships between churches, seeking to resolve any disputes where they may have arisen.
Church attenders (no Life Group involvement)
Sunday morning services are conducted for the glory of God, and are not primarily pastoral care opportunities. That's why we want everyone who can to join a Life Group. Nonetheless, all church attenders will be greeted warmly on a Sunday. The Welcome team would be glad to discuss issues in the attender's life, there is an informal opportunity to chat over hot drinks and snacks after the service, and a prayer team is always available.
Mid-week activities
We have a wide range of activities during the week. Leaders are members of a Life Group, and pastoral care of those participating is at their discretion and may include prayer, home visits, practical help, a reference to the Lord's Larder food bank, or re-direction to other services.
The Church requires that Forefront Centre staff and the leaders of midweek activities do not give money to people who attend the Centre or those activities, for the protection of both parties. There is a discretionary fund, overseen by the Leadership Team, to which people with specific financial needs may apply.