Epic Explorers takes us on a journey around Adventure Island. At each stop we learn an important lesson about Jesus.
This week our journey took us to Crown Cave. After some fun games to get our brains into detective mode we looked at finding evidence and then answering the following questions;
Was Jesus dead?
Was Jesus alive?
Does it really matter?
We had an excellent tomb in our classroom and after rolling away the stone the children discovered some bags of clues hidden inside. These things helped us find evidence from the story in the bible of Jesus' death.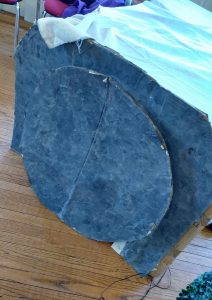 The clues of a Roman centurion figure, a linen cloth and a picture of a guard helped us decide that Jesus really was dead as he had been seen to die and declared dead by a soldier, removed and buried by friends and then guarded by Pilate's trusted men.
Our next set of clues led us to agree that Jesus was really alive. A stone, an angel and a selection of different peoples faces told us that the stone from Jesus' tomb was removed without human help by an angel, the angel told Mary that Jesus was alive and then lots of other people saw him for themselves with their own eyes!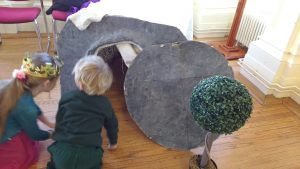 To answer our last question we used the clues of a crown, a victory sign and a mirror. Jesus had power over sin and death and was crowned as victor and King. We passed around the mirror and looked into it and reminded ourselves that Jesus died for each one of us. He has made it possible for us to say sorry and be forgiven for all the things we do wrong and live a life knowing him. Jesus really did die for us. He came back to life. It really does matter!
Join us next week for our final stop on Adventure Island!