Epic Explorers takes us on a journey around Adventure Island. At each stop we learn an important lesson about Jesus.
This week we visited Discovery Dens – so of course we had to build a den!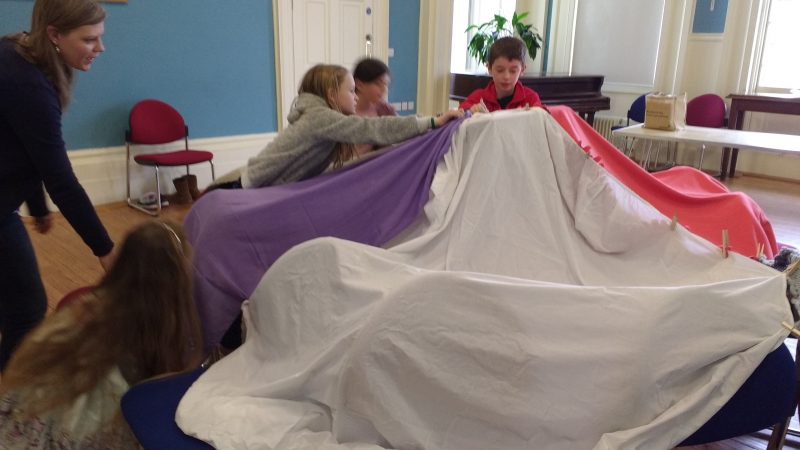 The kids did a great job and came up with some creative ways to make sure that the whole thing didn't collapse.
When the hard work was done we all (just about!) managed to sit inside.
We talked about the time when Jesus was teaching in a crowded house when the roof suddenly broke open and a paralysed man was lowered to the ground. We were all pretty surprised when the roof of our den suddenly broke open too! Thankfully it was only Abbie, but it definitely helped us to imagine what it would have been like for the people in the house!
The lesson we learnt is that the biggest problem we all have is sin because it cuts us off from God. But Jesus has the power to forgive sin and make us right with God – an important lesson for us all to remember!