Hello everyone, welcome to Pebbles, Rocks and Topz!
Talk about it
What sort of person would be a good king? What would they look like? What would they do? Take a look at the video to see what Israel's first king was like.
(Watch it here without the watermark.)
Talk about it
What sort of a king was Saul? What happened when he stopped obeying God? Why do you think it's important for us to obey God?
Pray
Praise God for being King of the world. Ask him to help you to remember who he is and to obey him.
Things to do
Make a crown – either design your own, or use one of the templates here. Use it as a reminder that God is King of the world!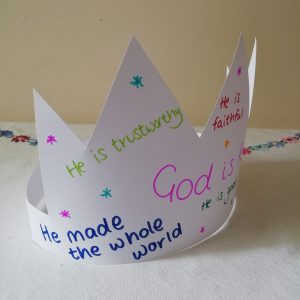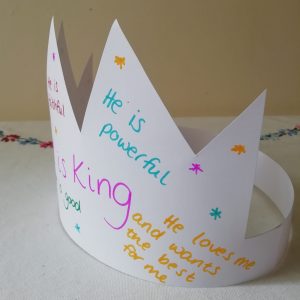 Play 'God says/Saul says'. Just like the game 'Simon says', but you only need to follow the instructions given by God, not the ones given by Saul.
Follow a recipe – choose something nice to make from a recipe book and follow all the instructions exactly as they are written. Remember that God gives us instructions for a reason and if we don't follow them we can end up in a mess!
We'd love to share pictures of any of the activities you do – please send them to rocksandtopz@forefront.org.uk
Sing
Songs are a great way to remember some of the things the bible tells us. This song is a lot of fun and another way to remember that God is King!