On 15 August we commissioned Alan and Carol Simpson for their new role with Operation Mobilisation, praying for them in the morning service and eating with them in a barbecue at Monmouth Court.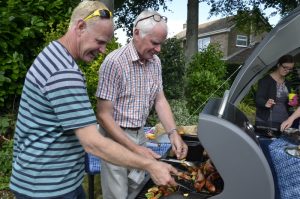 70 people turned out to wish them well. They leave this coming Friday, but a succession of events and orientations means they won't join the ship, Logos Hope.
The Logos Hope will be in West Africa when Alan and Carol join it – probably in Ghana. It is currently in Douala, Cameroon – the 60th country it has visited, and the 99th port, in more than seven years service as the world's largest floating book fair.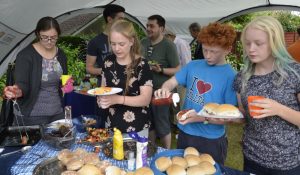 Alan and Carol will be taking on the role of teachers to the 15 children of the ship's families. Anyone wishing to support their ministry can do so through Forefront, which passes on 100% of designated donations to OM.