...in a time of challenge
Breaking news
We're looking forward to our first in-person gathering this Sunday, 25 July, at Manor Court School. Refreshments will be available from 10.15 and the service will start at 10.30. Sheila and Laura are leading and Nigel will be speaking about times of major change in the worship life of God's people. We're looking forward to this time of celebration together and hope you can join us!
For those who are unable to join us in person this week, the readings and Nigel's remarks will be available on YouTube from 10.30 on Sunday morning via this link.
While we're excited about meeting together again, we also want this to be safe for everyone involved. With that in mind, the following measures will be in place:
– don't come if you have symptoms of Covid-19 (high temperature, continuous cough, loss of smell or taste)
– we recommend that you stay at home if you are clinically vulnerable
– if you have access to a lateral flow test, please test yourself before attending. Lateral flow tests can be obtained free of charge from chemists (no longer at the Guildhall) or delivered in 24hrs by going online
at gov.uk
– please wear a face covering while you are in the building
– hand sanitiser will be available at the door
– the room will be well ventilated and seating will be arranged with space between groups of chairs
– our main times for being sociable and for singing will happen outside on the playground
Other things that may be useful to know:
– Arrive via the gate closest to the zebra crossing at the front of the school. Abbie and Martin will be there to welcome you.
– Park in Sainsbury car park (it's free on Sundays)
– If you are bringing someone with mobility issues you can drop them off outside the gate closest to the zebra crossing – Abbie and Martin will guide you
– If you would prefer to bring your own drink with you, you are welcome to do so.
– There will be activity packs available for the children – please let Laura know if you're planning to bring children so she can ensure there are enough packs for everyone
As we'll be singing outside, we won't have words projected. However, you can download them here as a pdf. Use your phone or other device where possible to access the words. There will be limited printed copies available for those who don't have the technology available for pdfs.
"Yours, Lord, is the greatness and the power and the glory and the majesty and the splendour, for everything in heaven and earth is yours. We give you thanks and praise your glorious name!" 1 Chronicles 29:11, 13
You can still catch up with Martin and Abbie as they led our LastCast (that is,
our last ForeCast)
on the 18th
.
Our online worship library: We can't legally include other people's recordings in the ForeCast livestream; nor can we put up the words of songs. Each week, therefore, we are suggesting online music that you can enjoy before or after ForeCast. We have now created a page of these recommended songs.
Forecast rota: Forecast Planning (May - August 2021)
Young people: The Rocks & Topz team is providing delightful resources on this website for families with small children, and we are hearing that non-Church families are also taking advantage of the games, crafts, Bible stories and competitions on there. Each one is a post on the 'children' page. Why not let families in your neighbourhood know about it? Laura and Christine are also working on a virtual kids club and a youth group. If your young aren't part of our church children's clubs, but you'd like them to get connected to other children, contact us!
Jobs, employment and benefits: Citizen's Advice South Somerset are seeing clients one-to-one by appointments only, every Wednesday at Forefront Centre, To book appointment please call/text 07756716492. They have also produced two short films explaining benefits and employment matters during the current COVID-19 lockdown. If you  have questions about the often-confusing and fast-changing situation, here is their advice.
Things to do: It's not only the children who should keep their minds occupied and update their skills. We can all do that! Why not catch up on any Sunday talks you've missed? There are more than 560 available on our Sermon Audio page. Or, refresh your memory about the month-long series on how to study the Bible using four different tools.
Flourishing despite Covid-19
In 2020 we were "flourishing in a time of COVID-19" - this year, we are "being courageous ... and working to rebuild".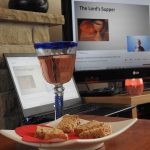 The Bible says, "spur one another on towards love and good deeds, not giving up meeting together, as some are in the habit of doing, but encouraging one another – and all the more as you see the Day approaching" (Heb 10:24-25).  Our goal, then, throughout the Covid-19 crisis, has been to encourage one another, and to spur one another on to love and good deeds. To this end, we have produced a ForeCast every Sunday since the restrictions were first imposed in March 2020.
We adhere to Government guidelines in the production of our Sunday ForeCasts, however they change. Various members of the congregation contribute each week, either live or by video. The recordings of each Sunday meeting are kept on Forefront's YouTube channel, in the ForeCast playlist. We even managed to meet physically last year, for a picnic, a sea baptism, in Monks Yard Conference Centre, and for a carol service - again, in line with whatever regulations were in force at each moment. We continue to try new things in this unexpected season! We are grateful to God for the technical means we have to do all this, and the enthusiasm of his people to try anything to meet together.
Forefront life in lockdown - images from members showing their routines and occasions while we are apart:
Forefront weekly life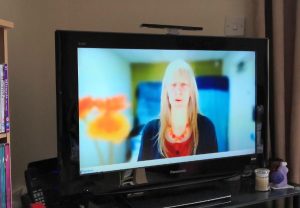 Contacting Forefront
For the Action Team (Martyna and Jane) call the new number, 9 am to

1 pm,

01392 580021

email <

office@forefront.org.uk

>
Life Groups
Life Groups are not meeting physically, but they remain the heart of our church community and pastoral care. Some are using information technology to keep in touch (Skype, Zoom, Teams etc), while others are ensuring their members get regular phone calls.
Forefront Centre
We are now open for Lord's Larder food bags collection (referrals only) and for any donations Monday, Tuesday, Thursday and Friday from 10.30am until 12.30pm only. At all other times, the staff will work remotely. We aim to have someone contactable by phone or e-mail, Monday to Friday, 9am-1pm. (See 'Contacting Forefront', above.)
Pastoral support
Your Life Group leaders will be the first port of call for most social, emotional and practical support. They will keep in touch with you in the weeks ahead.
Our Action Team -  are going to be on point for all practical questions about the church and information. They will also be phoning and emailing members to check up on how we are all doing. See 'contacting Forefront', above.
They will refer some pastoral issues to Christine Smith (and church members may contact her directly). She will respond, refer issues to other members of the Leadership Team, to the prayer teams, or to specialists, as required.
See the Church contact sheet for details about how to contact others. If you don't have a sheet, contact Martyna at the Forefront number.
Pray
Each Christian is needed now, even if you are unable to leave your home. You are warriors in prayer. Put on your armour while you sit in your armchair (or your home office chair).  This situation is not a shock to God. Though we may be frightened, God is not. He offers comfort and strength, and calls us to offer it to everyone else. Let's be part of the army of prayer against this virus. Let's intercede for the pressure on all health and social care workers. Ask for the protection of those on the frontline.
1 Chronicles 16:11  Look to the Lord and his strength; seek his face always.
Pray for:
The eight members of our congregation who work within the NHS and social care. May God give them strength to face the influx of patients, concerned family members and the mental battle of a challenging, changing, working environment. Pray that God protects them physically and mentally. May they inspire unity and good team communication at work. Lift up their families.
Pray for our member who is working at school to look after children of designated "essential" staff, and for his family at home.
The church's mission in a time when we can't physically be together. May our commitment to one another show our love, and our commitment to God come from a heart of worship.
Various contacts Forefront has with vulnerable people in the community, some of whom are self-isolating and have few financial resources.
The wider churches of Chard, each of whom has a different mix of needs and opportunities in their congregations. Pray for their leaders, and that all the members will stay close to God, faithful to Jesus, and filled with the Holy Spirit, whatever their home and working situation.